Register Today
Seniors Rentals Available Summer 2023
102 Senior's Independent Living Homes in the heart of beautiful Port Alberni
Coming Summer 2023
Timberline at North Park is an innovative Senior's Independent Living Community that includes a collection of fully-appointed 1 bedroom, 2 bedroom, and studio Westcoast Homes, universally designed for accessibility in the heart of Port Alberni.
Timberline at North Park is proudly owned and operated by VRS Communities Society – a non-profit housing provider committed to housing affordability and seniors living services. At Timberline, combined rents and full seniors services start from only $2500 per month. The Shelter Aid for Elderly Renters (SAFER) program also helps make rents affordable for BC seniors with low to moderate incomes. SAFER provides monthly cash payments to subsidize rents for eligible BC residents who are age 60 or over.
VRS continues to work with BC Housing in support of all available housing grant subsidies benefiting our seniors population. As grants and special subsidies become available from BC Housing, VRS directs those funds to delivering additional levels of affordability to those most in need.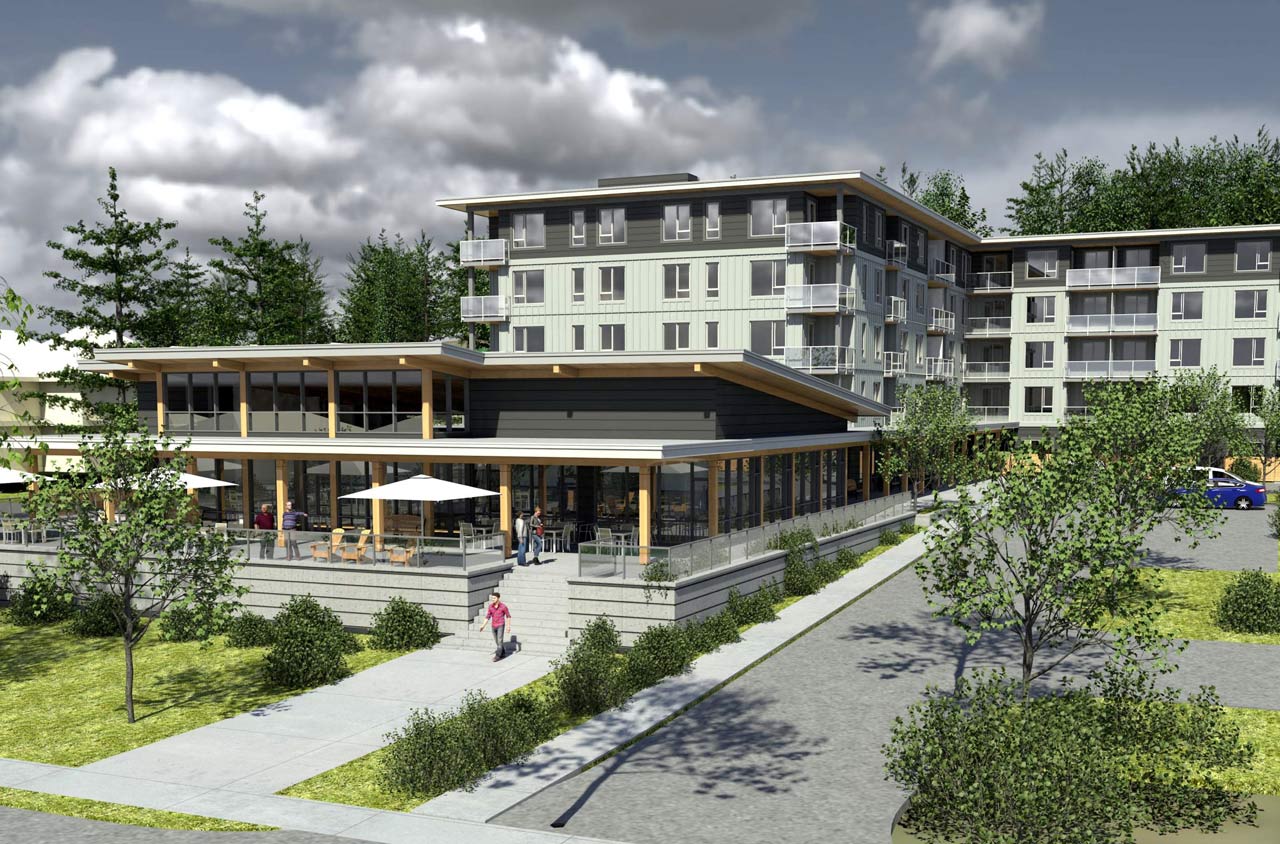 Connected to nature and the community
Livable, modern floor plans
An innovative Westcoast Independent Living Community and Clubhouse in Port Alberni offering meals, living services, and lifestyle programs for seniors and persons with disabilities. Connected to nature and the community. Accessible to transit. Fully-appointed and spacious 1 bedroom, 2 bedroom, and studio homes designed for age-in-place, affordability, and accessibility. Fully accessible units and support services are also incorporated for persons living with disabilities.
Typical One Bedroom (Type A1)

59.8 sq m or 644 sf

Typical Two Bedroom (Type B1)

81.4 sq m or 876 sf
Design features include:
Stainless Steel Appliances
Wood-look laminate cabinets and durable countertops
Modern oversized wood millwork & roller-blinds
Wood-look plank flooring
Ceramic tile bathrooms and walk-in showers
Double-stainless steel sinks in the kitchen
Spacious patios and private yards
Private and guest parking with electric vehicle plug-ins
Secure in-suite storage lockers & bike storage
Community Clubhouse and Bistro
5-star dining room, great room lounge, and private dining
Games room, craft room, fitness room, e-learning centre and library
VRS Communities administration and health care offices
Timberline Community gardens and patios
CMHC Universal Design
Quiet Neighbourhood Situated in Nature
Enjoy the accessibility and diversity of the North Park area & Anderson Hill
Port Alberni's first master-planned community. At the centre of town, on the trailhead. Water, park and mountain views. Connected to a a popular green space for hiking, running, dog walking, and biking.

Shopping and transit within steps. The VRS Communities programs and services include 5 star meals and housekeeping, complimented by a community bistro, concierge, clubhouse, great room, lounge, games room, fitness room, e-learning & theatre room, health care centre, library, and community gardens. Close proximity to a grocery store, drug store, restaurants, banks, coffee shops and other shopping. Public transit runs along Burde Street right out front and on 10th Avenue nearby.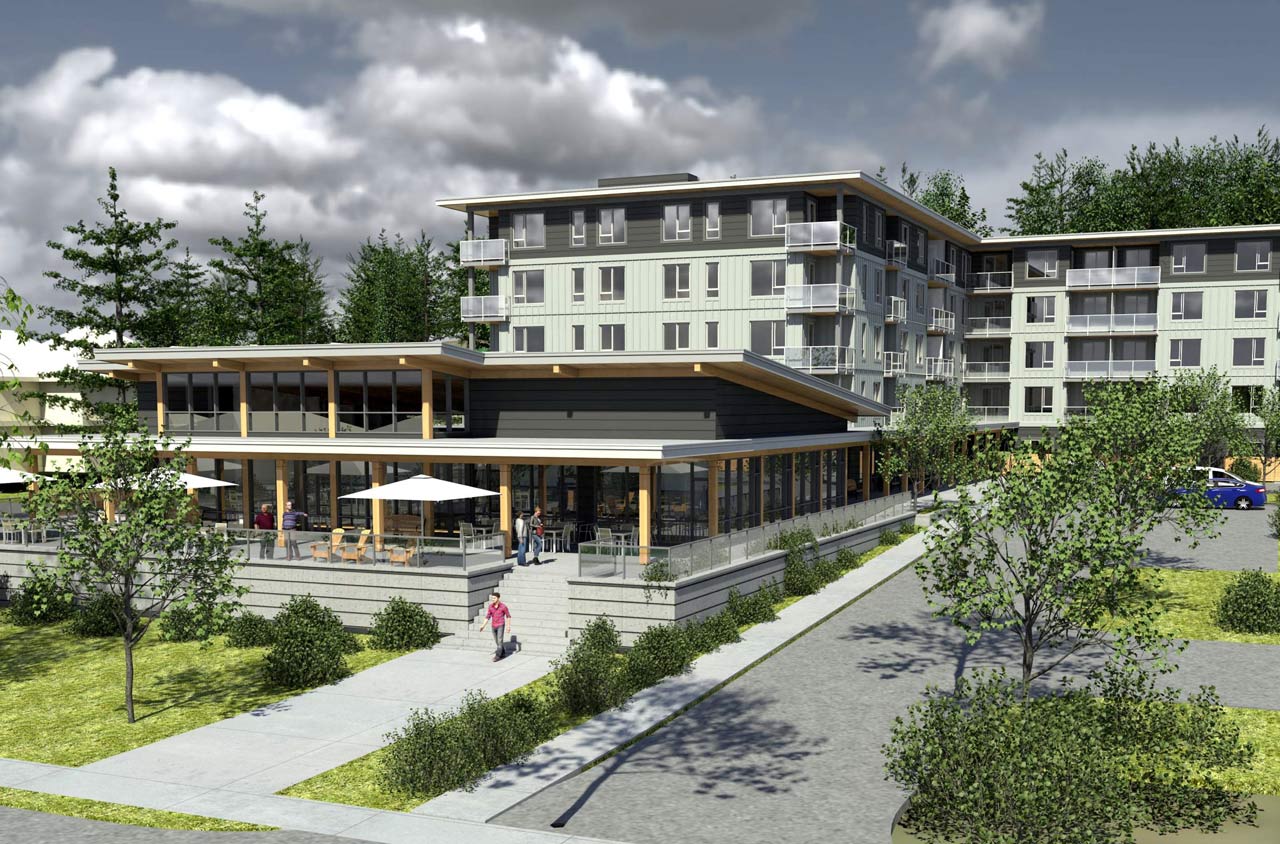 Accessible Housing Built with Quality and Intention
Meet the Timberline Project Team
VRS Communities Society is a registered non-profit community organization that owns and operates innovative housing solutions across the Province of BC in partnership with BC Housing and the Provincial and Federal governments. We are proud to bring Port Alberni residents Timberline at North Park - a seniors rental housing solution with independent living services,
housed with the highest quality, craftsmanship, and building management.
Client Group VRS Communities Society

Project Manager Core Project Management

Construction Manager & General Contractor Island West Coast Developments

Architect NSDA Architects

Structual Engineering Consultant WHM Engineers

Mechanical Engineering Consultant TD Systems

Electrical Engineering Consultant Nemetz & Associates

Envelope Consultant Herold Engineering

Civil Consultant McElhanney

Code Consultant GHL Consultants Ltd.

Landscape Architect Durante Kreuk

Geotechnical Consultant Lewkowich Engineering Associates

Kitchen Consultant Russell Hendrix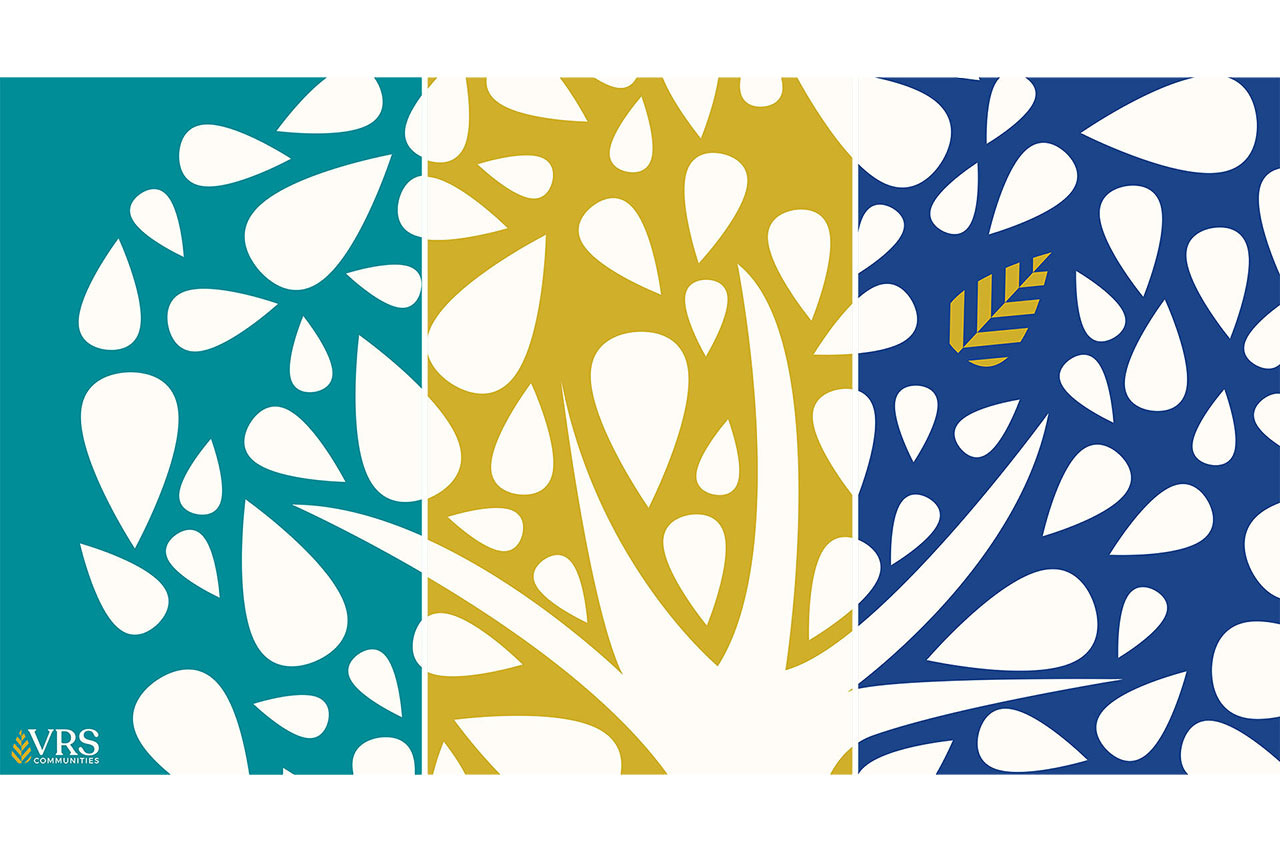 Welcome to a New Way Forward with Us
VRS Communities Society – Because Seniors deserve our very best. Live and thrive in your own home, your own community, with programs and services by VRS.
At VRS Communities, we believe in providing seniors with an authentic and empathetic living experience. With almost 50 years of experience raising standards for affordable living in British Columbia, we're focused on carrying this promise through to our Seniors' residences.
We're new, and we're listening – to what our seniors want, to what they need, and most importantly, to how they like to live. With the recent expansion of 11 independent and assisted living communities, as well as ongoing new multi-generational developments, we continue to work for you, not shareholders.
Service is at the heart of what we do and we're here to work for you. We stand by our five-star service guarantee and believe in creating an experience that is best-in-class for our residents and their families.
Programs and services you can expect at Timberline at North Park
With exceptionally caring and helpful VRS staff, residents enjoy housekeeping services, a bistro, 5-star meals in our great room, a library, music concerts, pub and games nights, special evening dancing, visiting and enjoying each other's company, bridge and cribbage, movie nights, and bus trip outings.
Best of all there are indoor and outdoor exercises three times a week: chair yoga, Tai Chi, and Balance Classes, as well as a fitness room downstairs for residents to use.
Register Today
Seniors Rentals Available Summer 2023